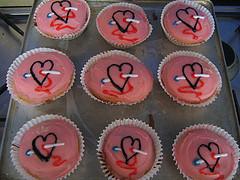 There are probably many sports celebrities who were born on Valentine's Day but these particular five picks have been in the limelight a fair amount. Steve McNair (Tennessee Titans and Baltimore Ravens player); Drew Bledsoe (New England Patriots; Buffalo Bills and Dallas Cowboys); Jim Kelly (Houston Gamblers; Buffalo Bills); Kevin Keegan (ex-international football player who managed Britain's Manchester United) and Mickey Wright (a women's professional golfer and member of the World Golf Hall of Fame).
It's just a bit of trivia, but it's always fun to know that your favorite sports celebrity was born on the most romantic day of the year. Kevin Keegan for example had a book written about him by Ian Ridley called 'Kevin Keegan: An Intimate Portrait of Football's Last Romantic.'
In his own way, Steve McNair was also quite the romantic. Married to Mechelle McNair until his death, the couple had two sons and it was true love. Perhaps Drew Bledsoe is a romantic too, having being married to the same woman for a long time with whom he has four children. We're not too sure about Mickey Wright; all that we know is that she ended up retiring quite early (at 34 years old) partly because she felt too much pressure on her and was uncomfortable around a lot of people. Perhaps she was just a famous golfer born on the wrong day.