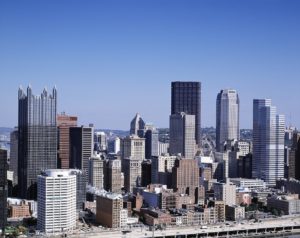 The Pittsburgh Penguins!
In a great game held two days ago, the Pittsburgh Penguins defeated the Nashville Predators 2-0, winning the series in six games.  This is the fifth time the team has won the Cup and the second consecutive time (something that has not happened in 19 years).  Thusly,  there are quite the celebrations being planned for downtown  to mark the victory.
Tomorrow, for those Downtown, check out the parade that will begin at the Grant Street/Liberty Avenue intersection and then make its way down Grant Street to Boulevard of the Allies. It will then head out to Boulevard of the Allies toward Point State Park, where the procession will end.  At that point a stage on Point State Park's lawn will be set up and players and staff from the team will give celebratory remarks.
One way that fans celebrated the win at the actual game was by eating raw catfish as a mark of respect for their team becoming NHL champions for the second time.