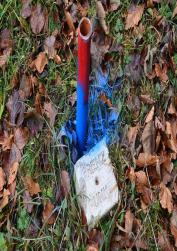 Jets fans and rivals have both had serious doubts regarding the team and sophomore quarterback Mark Sanchez over the past two years. However, last night's game showed that the players were not about to concede to the common conception. Both the Jets and the Colts played a tight game. When the score was 16-14 to the Colts with 53 seconds left, it looked like the game might be over. Sanchez, despite his modest accomplishments throughout the games, refused to let it end and engineered a perfect drive, putting Nick Folk within range and allowing him to kick a 32-yard field goal just as time expired, sealing the game at 17-16. "It's a 'got to have it' play," Sanchez said. "There are a few plays for every quarterback in their playbook." He admitted that he would not have been able to make the pass last year.
The Seattle Seahawks shocked the New Orleans Saints 41-36 last night. New Orleans led with a 17-7 score during the second quarter, but gave up three touchdown passes and an incredible 67-yard rushing touchdown by Marshawn Lynch, ending their 2010 season. Seattle's first-year head coach Pete Carroll said "I know it sounds crazy but we expected to win and so we will take this in stride and move to the next one. There was an electric atmosphere in the stadium and I guess in the whole city. Our players and fans played together today in a way that gave us a chance to beat a championship club. It was a great football game."
Tonight, the Baltimore Ravens will play the Kansas City Chiefs and the Packers will battle the Eagles.