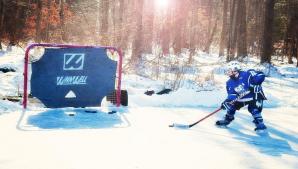 The Giants swept the Minnesota Vikings (-minus Brett Favre) in Detroit last night, ending the game at 21-3. They are now tied with the Philadelphia Eagles at the top of NFC East. Favre, 41, missed his first game since 1992 because of a shoulder injury. He told reporters that there's "relief in one sense. It's probably been long overdue. I won't play again if I can't feel my hand. It's been a great run. I'm proud of it."
In the Baltimore-Houston game, it looked like an easy victory for the Ravens with a 28-7 lead in the third quarter. Houston QB Matt Schaub led an unbelievably comeback though, putting the game into overtime. The Ravens intercepted, though, and ended the game at 34-28.
Meanwhile in the NBA, Miami turned up the Heat by dominating the New Orleans Hornets in a game which ended at 96-84. Dwayne Wade scored a total of 32 points, Chris Bosh scored 23 and LeBron James finished with 20. Miami lost to the Hornets in their last game on November 5th, but New Orleans has gone from 11-1 to 14-10 since then, losing nine of their last twelve games. This was the ninth consecutive win for the Heat.