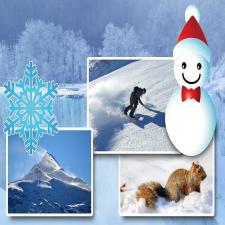 Last night, the Chicago Bears battled the Vikings mercilessly, ending the game with a 40-14 victory. Brett Favre returned to the game only to be knocked out again in the second quarter, after slammed head-first into the turf. He did not return to the game, but addressed the reporters after it was over, stating that "that was one of the few times in my career I kind of went blank. I knew it would be my last home game." He added that he doesn't regret his decision to play. The Bears' Devin Hester scored a 64-yard punt return, setting an NFL record of 14 kickoff/punt return TDs. Hester explained that it was all about the team. "They want it as bad as I do. I really love those guys. All the glory goes to them," he said.
The Dallas Mavericks have ended Miami's 12-game winning streak with a tight game ending at 98-96. Mavericks' Jason Terry scored all 19 of his game points in the fourth quarter, in consecutive three-pointers. Dirk Nowitzki added 26 points and nine rebounds to Dallas's score. He shared his take on the game by saying "we mixed up our zone and man-to-man nicely. We just tried to clog the lane as much as we could. They settled for a lot of threes against our zone."
The New York Islanders' forward Matt Martin was suspended for two games as a result of his blind-side check to the head of a Phoenix Coyote. He will forfeit nearly $6,800 in salary, and will miss games against Tampa Bay and New Jersey.