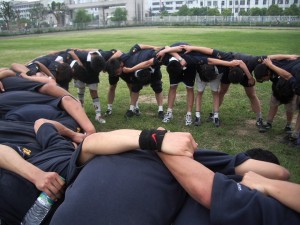 Even though Geoff Richards only got to play for the Wallabies due to injury toll the team faced in 2010, he still had an impressive professional rugby career. Internationally speaking, the former rugby union player and coach got around. For example, although born and raised in England, very early on in his career, Richards was called to New Zealand (which was when he played for the now very famous and successful Wallabies). Another injury that resulted in Geoff Richards being called to play took place in 1981. Roger Gould was injured in the first Test against France at Ballymore. In 2006 Richards coached England at the Women's Rugby World Cup. He played in the position of fullback.
Meanwhile the Wallabies – officially known as the Australian national rugby union team – has itself had an impressive career since it was established back in 1882 under the name the Southern Rugby Football Union. It has competed in all eight Rugby World Cups and has won two of them (unprecedented at the time). And has also – over the years – won the Bledisloe Cup, the World Cup, the Tri Nations, amongst others.
But what is the story with the Wallabies today? How are they doing now and how do things look as we head into the new year? Well, first off, as of August 2015, Australia was ranked second in the World Rugby Rankings. Perhaps this is why, according to a recent article in FOX News by Christy Doran, it has been predicted that "2016 [will be] the year of the Wallaby. [It is a] team on the rise, led by a coach in Michael Cheika who demands high standards and expects results."
Geoff Richards may not have been the coach of the Wallabies, but for anyone as connected to an international professional career as he was in his time, he can still take pride in playing the small part he did for that team, back in the day.