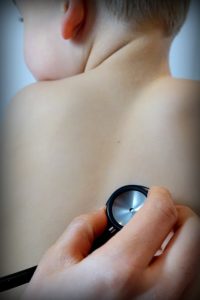 There's very little worse than a kid being sick.  As such, people from all walks of life are often found trying to bring cheer to these individuals in whatever way they can.  Especially around the festive Christmas period – when those who are sick tend to feel even more isolated – stars try to bring joy by making hospital visits.
One example of this was the get-together that occurred at the Children's Hospital in Wisconsin, by the Milwaukee Bucks.  Seeing as they had to orchestrate a practice session, they decided it would be good if they did that at the hospital.  Getting together was just part of what they did; they also came laden with prizes, presents and other goodies for the kids.  As Malcolm Brogdon, Bucks guard explained:
"You handle your stuff on the court, but then when you're off the court, when you're back in the community, for me that's what it's really about.  It's a blessing to be able to play at this level, but I think the bigger blessing is what we mean for so many people, the impact we can make on so many lives. It's important that we use that."
Over at Iowa University's Kinnick Stadium – conveniently set up right next door a children's hospital with the upper floors overlooking it enabling kids to watch on game days – a new tradition has begun.  After the first quarter of the team's first game of the season against the University of Wyoming, all the fans in the stadium turned around to wave to the kids watching from the hospital in a moment that made the kids feel truly special.