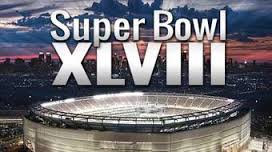 In a shocking showdown, the Seattle Seahawks blew over the Denver Broncos for a 43-8 Super Bowl win. This is the team's first NFL title, and while their season was undeniably impressive, the Seahawks' outcome against the legendary Peyton Manning was especially extraordinary.
The franchise dominated from the very first play of the game, and their outstanding defense did not budge for a single play, forcing 5-time MVP Manning to make just a few too many mistakes. Following last night's performance, Seattle defender Malcolm Smith was named MVP, the first defender to win the title in over a decade.
Watch the full game highlights here, from NFL.com.