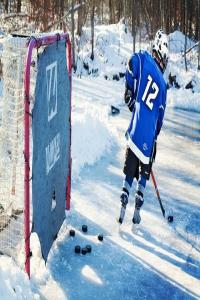 Kobe Bryant scored an impressive 41 points during the Sunday night game, but they weren't enough to seal the deal against Indiana. Roy Hibbert of the Pacers had 24 points and 12 rebounds, while Danny Granger added 18 of his own to the final 95-92 score. Kobe Bryant missed two 3-point shots in the final seconds, which could have ended the game at a tie. Pau Gasol had 13 points and 12 rebounds, and Lamar Odom added 15 points and 11 rebounds to the Lakers count.
This was the second impressive consecutive win for the Pacers during their road trip, following their shocking win over the Miami Heat last week. Granger stated that "to come into L.A. and beat the world champions on their home court is a huge win for us. It gives us a lot of motivation and confidence on this West Coast road trip."
The rookie Hibbert had no idea that the Pacers had never beaten the Lakers on the road, even during their three tries in the 2000 NBA Finals. "We know this is a big win for us, but we can play with anybody," he said. "We don't want to get too high off this moment. In the future, we don't want this to be a surprise."
Not that the game was easy- the Pacers were kept on edge by Bryant, who lead his struggling team back from a 15-point deficit in the fourth quarter. Hibbert dunked with 16.4 seconds left, which was really the last boost that the Pacers needed to walk away with a win. During the final possession, though, Bryant gave Indiana a reason to doubt when he had a decent opportunity to tie a 3-pointer with 12 seconds left. Hibbert later shared that his heart sank then. "He's a closer. He's the black mamba," he explained. He worried again when Ron Artest rebounded, but in the end, Indiana held on to their victory.